EL SALVADOR
Over the past few years, we've enjoyed an incredible partnership with our sister church in San Salvador, El Salvador. Dozens of our members have gone on short term missionary trips to strengthen our brothers and sisters and to serve those in their communities. Over the past few years, hundreds of thousands of dollars have been given by our members in support of the church.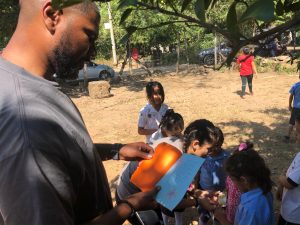 Above everything else, the personal connection we share is sacred. They have given to and changed us in remarkable ways.  The church has more than doubled in growth since Josue and Veronica Ortega began leading several years ago. we look forward to many more years of working together.
Listen to what Josue has to say about our relationship:
Please contact us in you have any questions or need more information and check out this video that shows highlights of one our team's recent visits there.